Clean Menders ™ – Fixing the Cleaning World
A full Janitorial services in Salt Lake City company of CleanMenders International
Corp. CleanMenders is a company that provides custom made
quality janitorial services and office cleaning to businesses in Utah.
We have 20 years of experience and serve businesses all along the
Wasatch front. Most of the clients we currently serve are in Salt
Lake, Provo, Davis and Weber counties.
Professional Office Cleaning Services for Utah Businesses.
Proud of What Our Clients
are Saying About Our Janitorial Service in Salt Lake City!!
Office Cleaning Services Your Salt Lake City Business Will Love!
Tell us what you want cleaned
Tell us how often
Get a custom cleaning estimate
Start with a "clean slate"
Make any changes to services
Make any changes to schedule
Posted duties list
Regular cleaning inspections
Record and resolve your concerns
Office Cleaning in Salt Lake City
CleanMenders has cleaned more than 60 hospitals and clinics and hundreds of other businesses along the Wasatch Front including cleaning for more than 8 years of the Salt Lake City Chapter of The Better Business Bureau. We've cleaned a wide variety of buildings ranging from as small as one room suites, to buildings as big as 1.2 million squared feet. In our Janitorial services in Salt Lake City we've cleaned many different types of offices, office/warehouses, restaurants, retail type stores, specialty businesses and others.
We provide full-service janitorial cleaning with a full range of supportive services to companies in Utah. These services include window washing, carpet cleaning, floor stripping and waxing, construction cleanup, day porters, one-time services, vacancy cleanings and many other services that your business may need.
Each janitorial cleaning comes with a deep initial cleaning, a posted list of duties with clear dates of when responsibilities are to be done, on-site inspections with marked results, follow-up visits and a 24 hour policy resolving all concerns–all with no additional cost.
Janitorial Service in Salt Lake City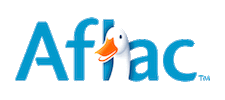 Daily Cleaning Schedules
Trash, Dust, Restrooms and More
CUSTOM
No two businesses are the same, it just makes sense that everyone needs a custom cleaning solution.
EXPERT
We have been cleaning since 1993 and have 20 years of experience and hundreds of clients.
RELIABLE
We use cleaners that we can trust and implement systems to keep the quality of their cleaning high.